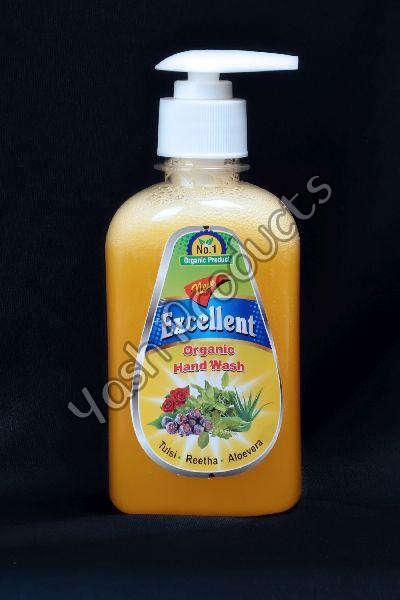 Washing one's hands is the primary way to ensure proper personal hygiene. Washing the hands at regular intervals, especially before eating, with the wholesale organic hand wash in India, kill all the germs and bacteria. Hand washing is a simple hygiene practice that protects one from germs that can cause gastrointestinal issues and respiratory infections.


The Importance of Washing One's Hands
Unfortunately, germs are a part of the daily life. Using handwash is one of the ways one can curb the infestation of germs that cause diseases. The germs spread when one touches their eyes, nose, or mouth with unwashed hands. Germs can also spread if one cooks without proper hygiene measures. Therefore, cleaning and washing hands before making food is important.


When Does One Wash Their Hands?
Washing one's hands at intervals is a good way to ensure they are germ-free. One must wash their hands at certain times of the day or after certain activities. It is best to use clinically-approved handwashes from the wholesale organic hand wash in India.
• After using the washroom
• After blowing out the nose or coughing
• After disposing of garbage
• Before and after treating a wound
• As one cares for a sick person, please wash your hands before and after tending to them
• Before eating food
• After touching animal waste
So, why should someone specifically wash their hands concerning all these activities? How does it affect their health? Let's see.


Effect of Handwash on Health
First and foremost, using hand wash from a wholesale organic hand wash supplier in India reduces the chances of diarrhea by 23-40%. It also reduces the chances of immune-compromised people contracting infections by 60%. It reduces the chances of respiratory illnesses by 10-20%.


Ways to Properly Wash Your Hands
Properly washing the hands is not just rubbing some soap on the hands and then washing it off. It takes more time. The more vigorously one washes their hands, the deeper the cleaning and sanitisation occur. It is important to follow the proper process of washing hands to reduce the number of germs greatly.


Every time one washes their hands, they must follow the following steps:
• Wet your hands with water
• Add the soap and lather them by rubbing the hands together. Cover every area, clean between the fingers and backs of the hands and fingernails.
• Scrub your hands for at least 30 seconds
• Clean the soap off with water
• Use a fresh and clean towel to dry your hands, or you can air dry them.


Is Hand Wash better than Hand Sanitiser?
For some reason, using a hand wash instead of a hand sanitiser for cleaning is better. For starters, the hand wash does away with more germs. Hand washes also help people by reducing the frequency of falling ill. People with immune-compromised systems tend to use antibiotics to increase their immunity levels. Using hand wash helps one to prevent the overuse of antibiotics. Using hand washes from the wholesale organic hand wash supplier in India helps people prevent falling sick as they already resist it.